Etsy have started a new 'coupon' scheme, so I thought I'd try it!
This banner is what you will see when you go to my Etsy Shop:

julz craft supplies
Lampeter, Wales 565 Sales On Etsy since 2012   Favourite shop (458)  5 out of 5 stars        
The Special Offer is –
Buy two or more items from my Etsy shop and pay NO postage!    
Click on this link to take you to the shop:
https://www.etsy.com/uk/shop/julzcraftsupplies?coupon=NEWZFROMJULZOFFER
This coupon is valid from Friday 6 October to Friday 20 October only.
Update 9 October:  I have now checked with etsy about how their coupon works – if you click the link to get to my shop, your free postage will be applied automatically at checkout.  If you get to my shop by any other route, there is a box for the coupon code – please enter NEWZFROMJULZOFFER in the box to get your free postage.  I am offering this discount to all international customers as well as UK customers.
NB:  You will have to register with etsy if you have never been there before, to take advantage of this offer, which I am also emailing to the customers on my mailing list as a NEWZ FROM JULZ.  
However, anyone can access my shop without registering, and if you would like to order without going thro' etsy – you can just send me an order and I will give you the same deal.
BELOW ARE A FEW EXAMPLES OF WHAT YOU CAN FIND THERE
 so far I have approx 50 different items listed.
A4 Pack of SILK FIBRES for making your own Silk Paper, using the Ironing Method – with link to instructions on julzcrafts.com – 
All you need to make silk paper – including gummed cocoon strippings, throwsters waste, silk hankies and a few other fibres to get you started.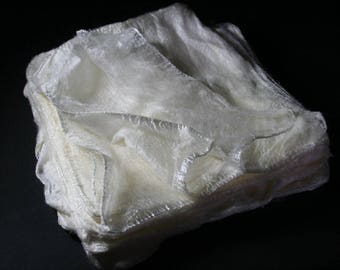 50 gm Pack of White MULBERRY SILK HANKIES For Spinning, Felting, Paper Making & Scrapbooking- approx 26 cm square
£
6.99.  There is a separate listing for a small sample: £3.99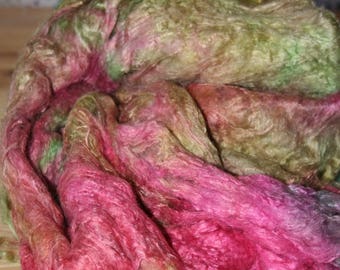 6 x 4.5 inch piece of Luxurious Mixed PINK/Green SILK LAP – can be used for Quilting , Spinning, Felting, Fibre Arts & Paper Making
£
8.99.  There is a range of colours also listed.
IRON ON Personalised Garment LABELS – 4 designs, for your handmade clothes and gifts – pack of 4 (2nd listing)  There are 8 designs in total to choose from.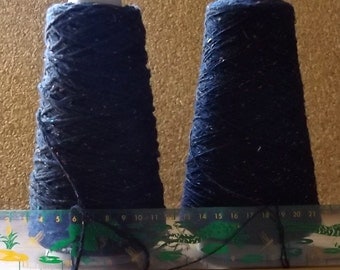 100 gm cones pure MULBERRY SILK – BLACK Flecked with multicoloured cotton neps -2 thicknesses warp & weft yarn for weaving knitting crochet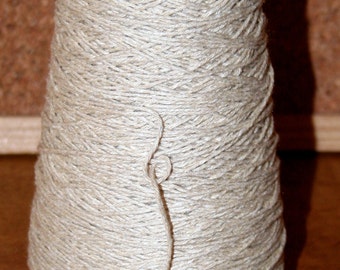 200 gm Pure COTTON WARPING Yarn, light cream, for Weaving Warp & Weft , Knitting, Crochet, Macrame etc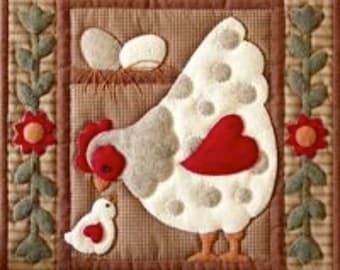 SALE PRICE: Miniature Rachel of Greenfield Quilt Kit – Spotty Hen 13in X 15in. There are 3 designs to choose from.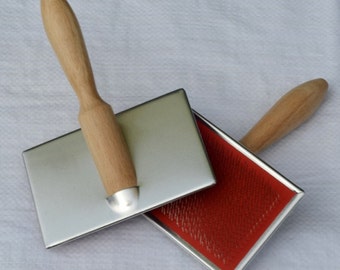 Pair of Stainless Steel Spinners and Felters MINI CARDERS – great for blending small amounts of fibres, right size for CHILDREN'S hands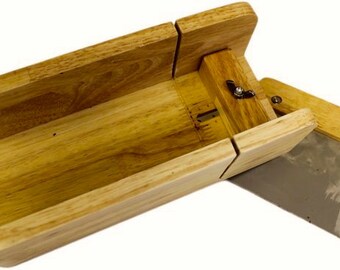 Luxury WOODEN SOAP CUTTER – Allows you to vary the thickness of your slices – robustly made – should last for years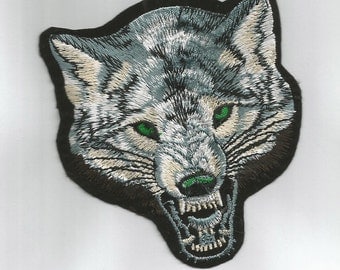 WOLF fabric PATCH Badge – iron or sew on your jeans, jackets, caps
£
4.50. There are several other badges to choose from.
If you have been following this blog for the last couple of months,
you will know that I have moved recently, and have more stock to collect and list, when I can manage it, but what is listed on etsy is most of the stock I have here at the moment.  I still have those lovely fabrics and gift items, but – unfortunately, not here!
 I also sell on ebay, and there are a few of the same items listed there, as well as some other auction lots.  You are welcome to check them out
HERE
.  However the Special Offer does not apply to any purchases on ebay.
If you have problems getting your free postage on Etsy, please let me know.
I have never used their coupons before and I'm not sure how they work!
It does seem you have to arrive at julzcraftsupplies via this link.
I'm sure you will also want to browse the rest of the site, so if you want to return to my shop, please use the link again – or to just check stuff without accessing the
FREE POSTAGE OFFER –
please type in
julzcraftsupplies
, in the search box.  Alternatively, just type in
"julz"
and you will see a list of other shops with julz in their name, and you will find me there – smile.
PS:  I seem to be having trouble with the spacing of this text – I've gone back and forth       adding extra lines between the paragraphs, but the system isn't responding!